We've over the moon to announce that Katie Pearlman will be performing an outdoor house concert at The Griffin House on Sunday, July 16th! We're looking forward to another golden Sunday evening of music on the cliff, join us!

The concert will take place on the lower lawn - we provide lawn chairs and other creative seating, but feel free to bring your own outdoor comfy seating as well. We'll have BBQ & refreshments for purchase and of course water available for all!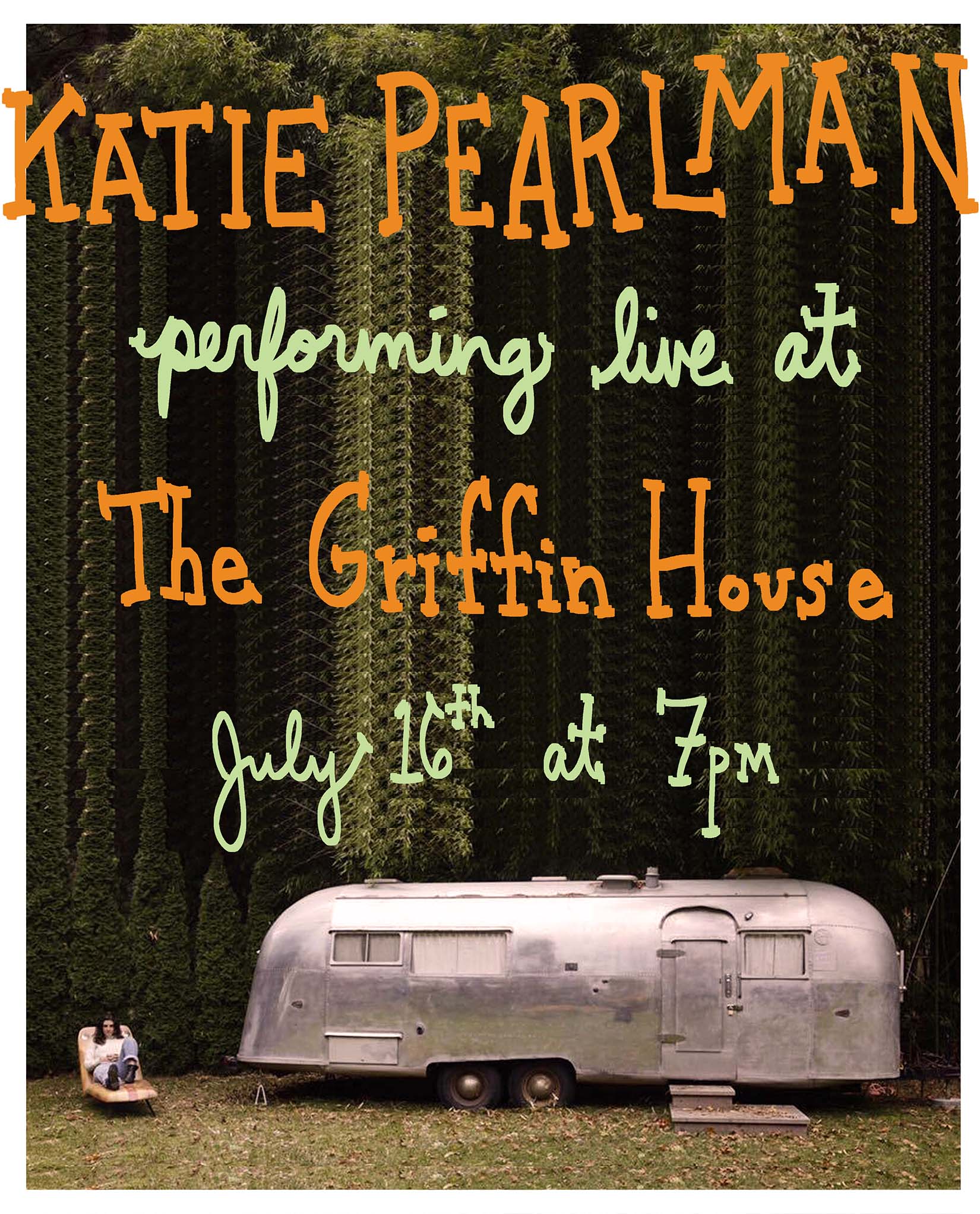 Katie Pearlman, a 2015 graduate from Tulane University in New Orleans, wrapped up 2016 signing with Warner/Chappell Music, the global music publishing company of Warner Music Group.
Since signing, she has written and worked with artists such as Kelly Clarkson, Jessica Simpson, Rozzi Crane, and Chloe and Halle to name a few, while simultaneously preparing and writing her own solo album.
While just a sophomore in college, she performed at the New Orleans Jazz Fest and continued to build her audience around the city, playing historic venues such as Tipitina's, the Howlin' Wolf, and the House of Blues, opening for funk acts such as the Meters, the Main Squeeze, and Lettuce. Between studying vocal Jazz at Tulane, and absorbing the musical culture that is New Orleans, Katie mastered her "soulful" sound, picking up instruments like piano and baritone ukelele to help fuse her new understanding of Jazz with her singer/songwriter side. What results is a delicious blend of smokey, soulful- pop music, with intimate storytelling inspired by the likes of Lauryn Hill, Joni Mitchell and Neil young.
Born and raised in Los Angeles, Katie plans to continue to write for other artists, while she plays out live and also writes for her first solo album. She can be found at the Hotel Cafe, (where she played a residency during fall of 2016), or in Ojai, where she enjoys strumming her ukelele in her parents backyard, spending her free time there to write and reflect. We can't wait till she is strumming and singing here in the Gorge at Sunday Sessions!